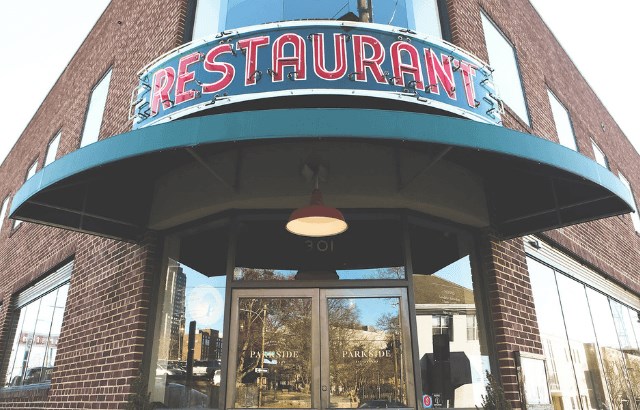 Historical Eateries in the Triangle
Emily Fussell
Customer Relations Coordinator
All across the Triangle are hidden gems, a peek into history. You may have passed by them a million times without realizing it, or maybe it's your favorite spot on a night out but you've never heard the story. Sometimes all it takes is a little TLC and a supportive community to make the old feel shiny and new again. Sometimes it's perfect the way it is and always has been. Ever heard the saying: "If it ain't broke, don't fix it"? 
As a Triangle native, I've had the pleasure of dining at many of these historical eateries. Check out a few of my favorites: 
Poole's Diner (1945/2007) – Raleigh, NC 
Poole's Pie Shop opened in 1945 by then owner, John Poole, serving pies and treats. A short time later it was transformed into Poole's Luncheonette, serving sandwiches and hot plates. It became a local hot spot and crowds lined up around the corner just to be served the delicious grub. Most recently purchased by Ashley Christensen in 2007, it has been reincarnated and recreated as 'Poole's Diner'. The décor has been restored to its classic diner scenery and the menu is inspired by the season, taking on a retro-chic diner experience. Now a part of the Christensen dynasty, you know it's going to be delicious!   
https://ac-restaurants.com/pooles/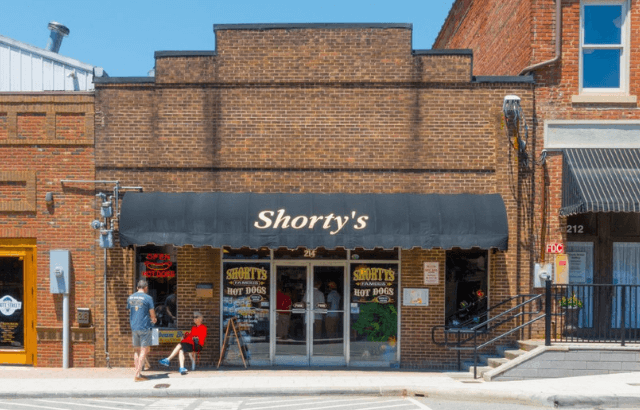 Shorty's Famous Hotdogs (1916) - Wake Forest, NC 
Over a century of history, family, and hotdogs lives in Wake Forest, North Carolina. Shorty's opened in 1916 next to Wake Forest University, before the university's big move to Winston Salem. Housed in the same location it began, it is the longest-running restaurant in the Raleigh area. Shorty's is still owned by the same family and has perfected the art of hot dogs! Grab a red dog, some crinkle fries, a sweet tea and join the generations that have enjoyed Shorty's Famous Hot Dogs.  
https://www.facebook.com/SHORTYSFAMOUSHOTDOGS/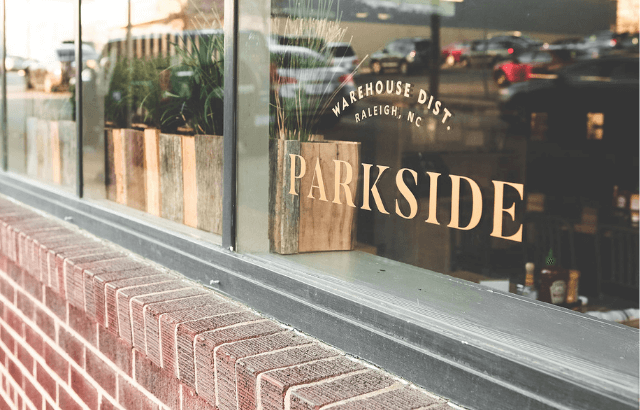 Parkside Restaurant (1949/2016) – Raleigh, NC 
Located at the entrance of the Warehouse District in Downtown Raleigh, Parkside Restaurant opened its doors in August of 2016. However, the location has been a longtime threshold of hospitality. It stands as an homage to the infamous 'Joe's Place', which occupied the site for nearly 30 years. Through the years one thing has remained the same, the neon sign above the entrance reading 'restaurant' (the longest running neon restaurant sign in North Carolina). Enjoy the gourmet American comfort food and catch a glimpse of the past while admiring the interior photos and decor. 
More places to check out: 
Aubrey's & Peedie's Grill (1979) – Wendell, NC 
Jones Café (1958) – Clayton, NC  
Ashworth Drugs (1957) – Cary, NC