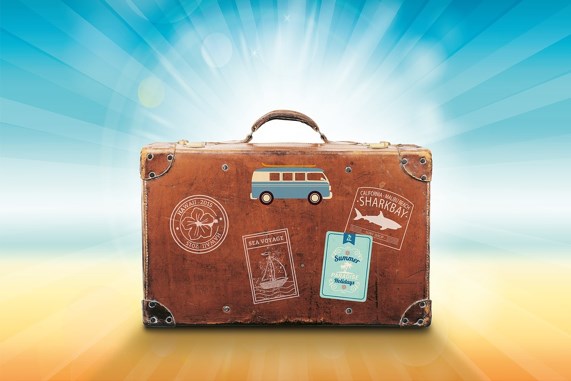 Six Ways to Keep Your Home Safe While on Vacation
Soon, it will be the season of beach vacations and backpacking trips, of sleepaway camp and family reunions. It's important to take precautions before you leave so that your home is safe from would-be intruders while you're away.
Today, with smart electronics and sophisticated alarm systems that you can control from your cell phone, it's easier than ever to do so. Use this combination of basic and high-tech protection measures to keep your house as safe as possible during your absence:
Have Someone Keep an Eye On Your Home
This is the old-school way of making sure that your plants are watered and your mail is collected (unless you stop delivery, which is easy to do through the U.S. Postal Service), and that anyone who might be watching the neighborhood with nefarious intent sees the home isn't sitting empty. Getting a house sitter is a great option, especially if you have pets, but even having a friend or relative stop by a few times a week is helpful.
Ask Someone to Mow, Manage Mail & Take Out Trash
While your neighbor or brother-in-law is stopping by to keep a presence at your place, have him bring in the mail and mow the lawn. That way, those small external signs of absence will be unlikely to catch the eye of a would-be thief. The same goes for trash, which can usually be handled by a friendly neighbor since they're already hauling their own cans out and back.
Install Timers on Electronics
Lights that are either on or off for weeks at a time are an obvious sign that you're out of town. To avoid sending that signal, you can get a timer that plugs into an outlet and set a schedule for your lights. You can even plug your television into them to mimic the look of flickering screens that fill most homes in the evenings. Make sure the one you use enables random schedules, as opposed to the same lights turning on or off at the same time each night, which could tip someone off. Many of today's "smart" alarm monitoring systems even enable you to control your lights, as well as your alarm, from your phone.
Make Sure Your Alarm System Works
This seems obvious, but sometimes people have a false sense of security when they have an alarm system, and they fail to make sure that it's properly connected and set to notify authorities when activated. For instance, if you have a system through Xfinity Home or another provider, pay attention to any notifications that it's improperly enabled or disconnected, and troubleshoot it before you leave town.
Get a Safe and Use It
Make sure to hide valuables such as family heirlooms, cash, laptops, or pricey jewelry in your safe. That way, if someone does manage to get in, at least they're unlikely to get your most precious items.
Mind Your Spare Keys
This seems like a no-brainer, but it's all-too-easy to forget about the hide-a-key you keep under a potted plant by the door in case your teenager forgets her key. Remove all spare keys from the outside of your home!

Now, breathe a sigh of relief that your home will be safe and enjoy your vacation!