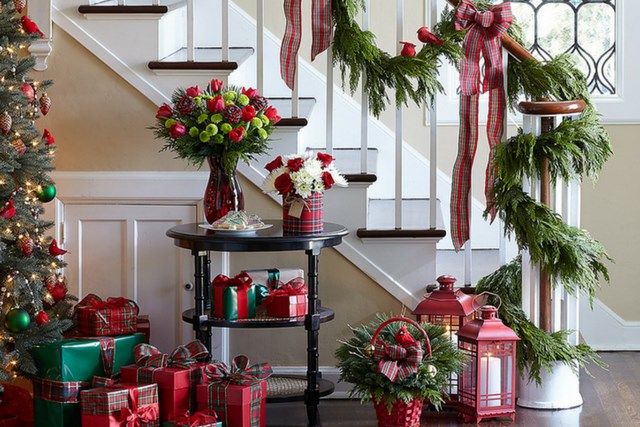 Decorating Tips: 5 Senses of Holiday Decor
Cherith Andes
Clairemont Communications
With the holidays fast approaching, it's fun to envision new, festive décor to add seasonal spirit to your home. Refresh your holiday décor by enticing your five senses – smell, sight, hearing, touch and taste – to create your perfect holiday decor.
Smell: Our sense of scent is powerful. One whiff can bring us back to a distinct memory and conjure feelings of comfort and joy. Instead of relying on candles, tuck cinnamon sticks (or your favorite holiday scent, like pine, spruce or cloves) in garland decorations to imbue your space with natural fragrances.
Sight: Turn your holiday cards from friends and family into a display of art. Fasten the cards on banisters, doors and walls using double-stick tape on mat boards, or clip them onto string, ribbon, chains – even your holiday lights.
Hearing: Music can transport you to another world without leaving the living room. Turn your TV into the DJ with holiday music stations for every taste on Music Choice, a service accessible through your TV provider. Or warm up the room with the crackling Yule Log channel. For Roku users, here's a list of the best Christmas music channels from last year.
Touch: Shorter days and colder nights call for extra-cozy couches. Don your loveseats and chaises in an added layer of thick, soft throw blankets and fluffy pillows. Keep them within easy reach to create a comfy atmosphere for yourself and your guests.
Taste: Make your evergreen décor edible for sneaky holiday snacking! String together popcorn, cranberries or gingerbread cookies for garland (Check out these delectable décor recipes). And let's not forget the iconic candy cane.
We'd love to see how you transform your home into a holiday wonderland. Share your décor masterpieces on social media, and be sure to tag #LifeAtWendellFalls!