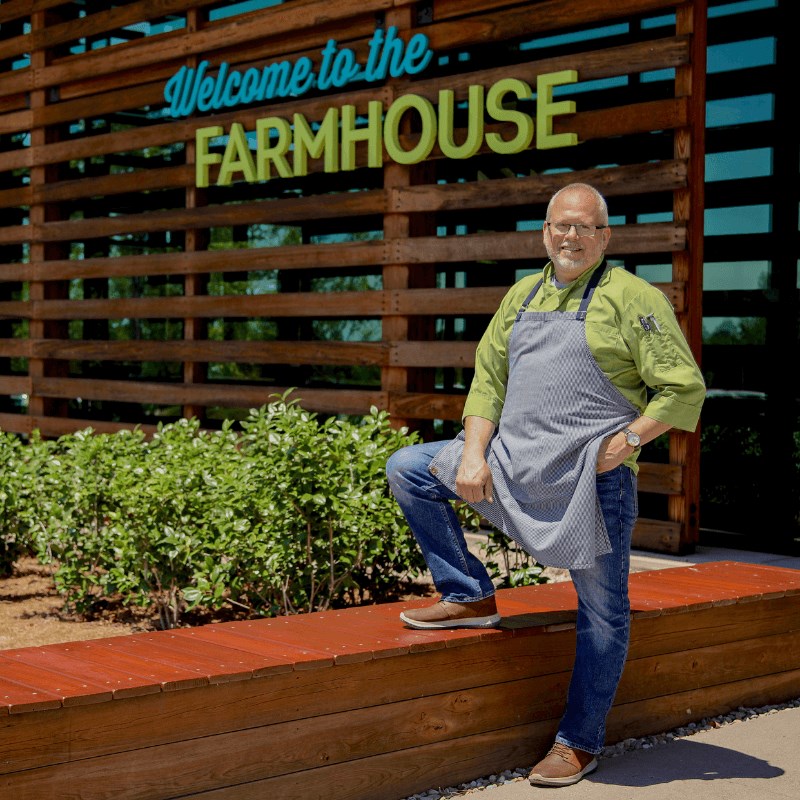 Chef Patrick Cowden's Interview with WALTER Magazine
WALTER Magazine shares the Triangle's top innovators, artists, and leaders with the local community.  We were proud to see Chef Patrick Cowden interviewed in their November publication!  Chef Patrick is quoted below sharing the location and mission of Farmhouse Café:
"We are located in the Farmhouse, the Wendell Falls Welcome Center located in Wendell, North Carolina. My goal moving into this space was to create a community gathering place—a place that not only serves the residents of Wendell Falls but also is open to the public in general. Wendell is definitely an up-and-coming community. I wanted to have a place that beckoned people to gather over a glass of wine or a craft beer and enjoy a casual night out together. A place that serves a quick lunch of creative sandwiches and grain bowls. A place that for breakfast a person can nab a big ol' biscuit or go the healthy route and catch a chia seed pudding or an Acai bowl. In essence, I wanted to create a place that welcomed a wide range of people to find their "go-to" cozy spot."
Contact Us
Please click below to contact our team and we will be happy to answer any questions you have!
Contact Us
Categories