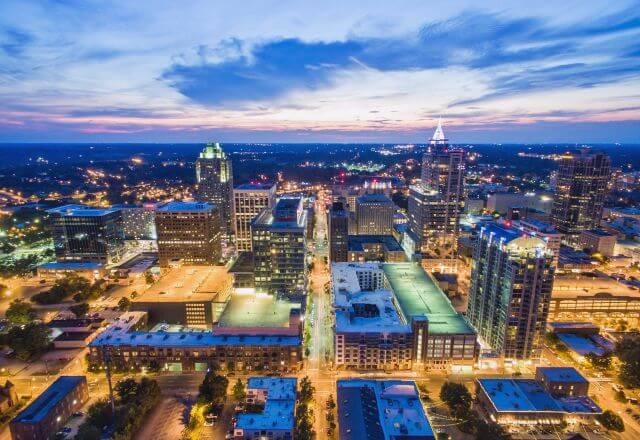 Raleigh Among Best Places for First-Time Homebuyers
By Cameron Snipes - Associate Editor, Triangle Business Journal
Mar 18, 2019, 1:37pm EDT
Looking to buy your first home, and in the Raleigh area? You're in one of the best places in the country to do just that, according to a new study from Bankrate.com. 
The analysis from the consumer financial services company found that the Raleigh metro is the second-best place in the U.S. for first-time homebuyers.
The ranking was based on 13 measures related to affordability, culture, job market, market tightness and safety for the nation's 50 largest metros. Even though the Raleigh MSA scored low on the culture rank, it received high marks on the other categories to yield an overall No. 2 ranking, coming in below Pittsburgh, Pennsylvania.
Oklahoma City, Hartford, Connecticut and St. Louis, Missouri rounded out the top five.
The only other North Carolina metro to make the list was Charlotte-Concord-Gastonia, at No. 17.
Conversely, the five worst markets in the U.S. for first-time homebuyers, according to Bankrate, are: San Francisco, Los Angeles, Sacramento, San Jose and Seattle.
The study includes data from Attom Data Solutions, the FBI's Uniform Crime Reporting Program, the Gallup-Sharecare Well-Being Index, North Carolina State Bureau of Investigation, Realtor.com and U.S. Census Bureau.
Contact Us
Please click below to contact our team and we will be happy to answer any questions you have!
Contact Us
Categories