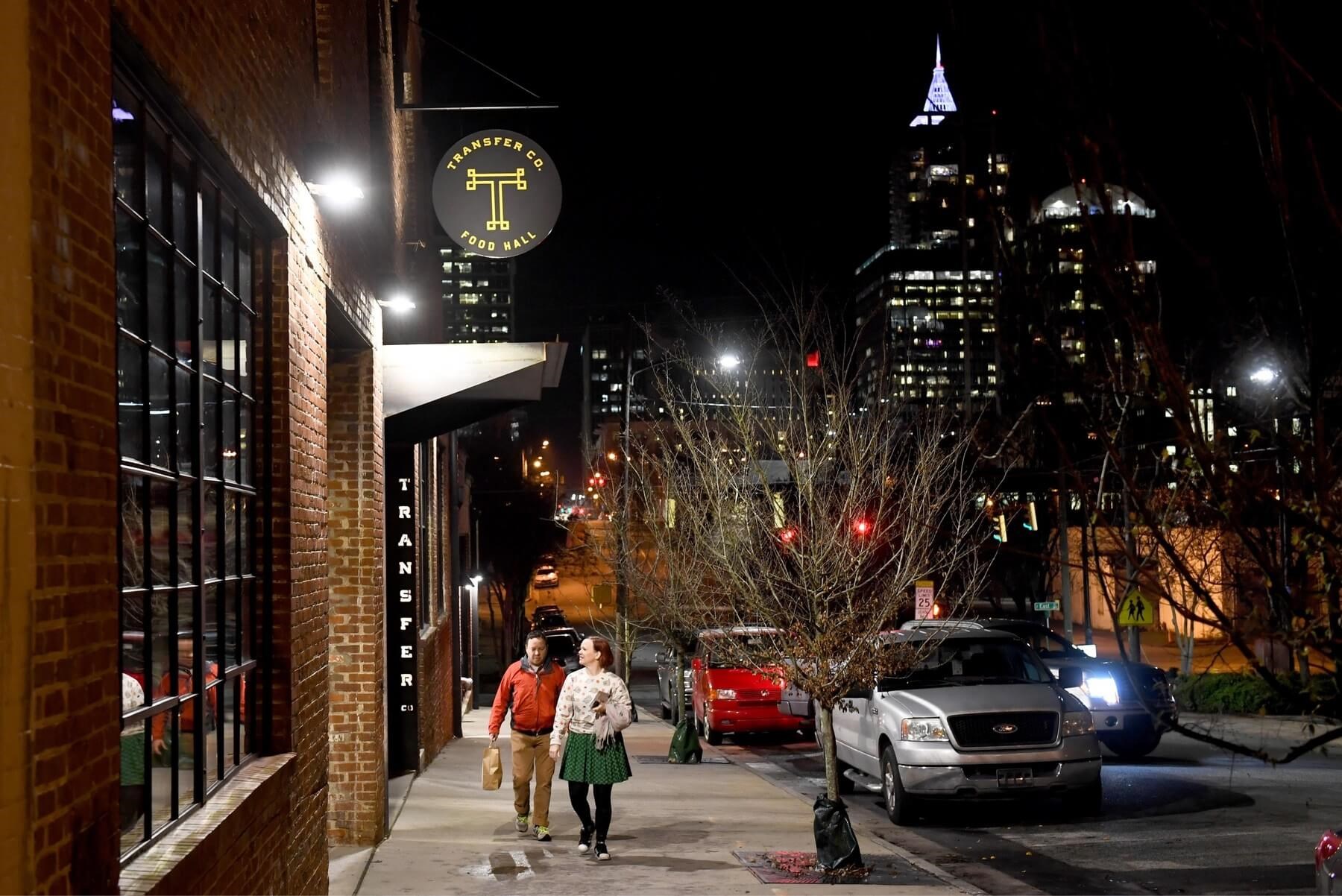 The City of Oaks is Dubbed "Sneaky Cool"
"'Sneaky cool.'
That's how goldsmith Lauren Ramirez, a transplant from San Francisco, described Raleigh to me when I popped into her jewelry studio in late November. It was the same morning that I saw a man break dancing in the middle of the street before 8 a.m. and one day after I'd made an impulse purchase that sparkled like a disco ball.
'It sneaks up on you,' Ramirez said about the city's cool factor, as her dog Alfred sat at my feet. She moved to Raleigh on a whim five years ago and wasn't sure if she'd make it. But then her business took off, and now she appreciates the city's small-town feel and the extent to which locals support each other.
I hadn't visited Raleigh for any length of time since I was a kid but had a sense that it was a staid state capital, the cultural underdog of the Research Triangle. (Its other points being Chapel Hill and Durham.) As I biked around, eating, shopping and talking to locals, I realized that if my assessment wasn't already outdated it would be, soon.
The City of Oaks is growing swiftly, with a population of nearly 500,000. As I explored, I found a progressive city in a state that often isn't, a place full of public art and bike paths and a university-inspired hub of innovation and design. Locals are at once excited about growth and worried about how it will change their city.
After three days, I wanted more Raleigh. I stayed an extra night and then an extra hour the next morning, waiting for Boulted Bread to open. The windows of the bakery were steamy, and I was second in line. I left town with a bag of pastries on the passenger seat and my new, super cool purchase in the back. Glitter track pants from Edge of Urge had snuck into my life. I loved them already."
To read the full article, click here.
Contact Us
Please click below to contact our team and we will be happy to answer any questions you have!
Contact Us
Categories