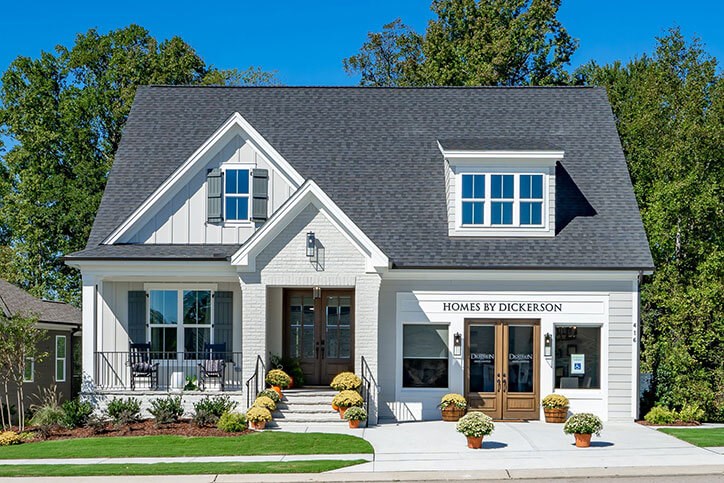 Homes By Dickerson Celebrates 10 Years of High Performance
Since 2009, Homes By Dickerson has been an industry leader not only at Wendell Falls, but the entire Triangle!  This esteemed builder boasts the most single family homes certified to the National Green Building Standard (NGBS) program in the country.  Building to this high standard means homes are designed and constructed to meet a minimum number of criteria; including: water efficiency, home site design, sustainable materials, indoor air quality, and homeowner education.
Over the past decade, Homes By Dickerson has constructed 957 certified ecoSelect homes, and saved their homeowners an impressive $480 estimated annual energy savings!  
Interested in teaming up with Homes By Dickerson to build the home of your dreams?  Start by browsing their diverse array of home plans.  We are sure there is a plan that has everything you need and more!
To read the full article by Southern Energy Management, click here.
Contact Us
Please click below to contact our team and we will be happy to answer any questions you have!
Contact Us
Categories