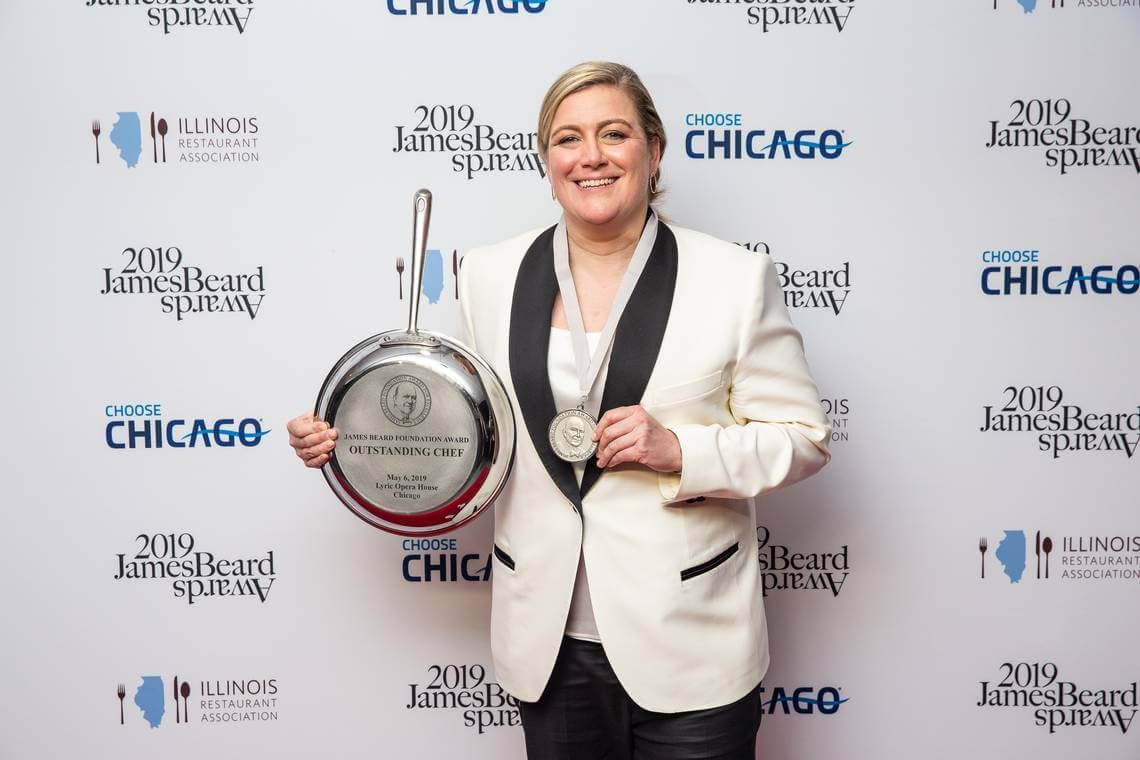 Raleigh's Ashley Christensen Named Best Chef in US!
News & Observer 
Raleigh chef Ashley Christensen, whose cooking reinvigorated a city's restaurant scene, is at the top of America's culinary world.
Christensen won the James Beard Award for Outstanding Chef in the country, taking home the top honors Monday night at the annual James Beard Foundation awards in Chicago.

Christensen opened Poole's Diner in 2007, and dedicated her flagship restaurant to the soul of American diner fare. It is famous for its take on macaroni and cheese, and a chalkboard menu that sings the songs of seasonality and sophistication with comfort and ease.
Poole's routinely makes the country's best-of lists for top restaurants and is often cited as one of the forces reinvigorating a belief in downtown Raleigh's now-thriving restaurant community.
Within that growth, Christensen has built a restaurant empire, with casual spots Beasley's Chicken + Honey and Chuck's Burgers; basement cocktail bar Fox Liquor; and fine dining and wood-fired Death & Taxes. A pizzeria called Poole'side Pies is in the works to open next to Poole's Diner on South McDowell Street.
Contact Us
Please click below to contact our team and we will be happy to answer any questions you have!
Contact Us
Categories