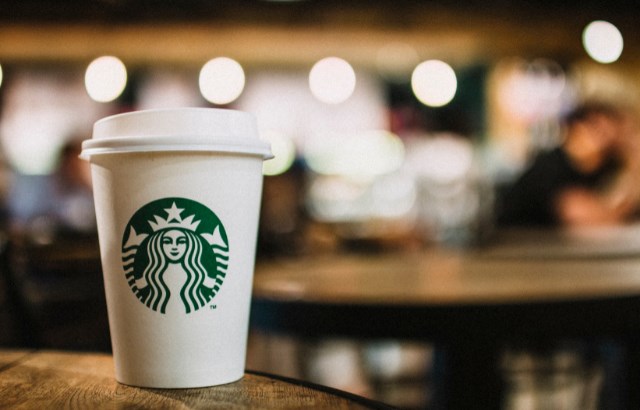 Wendell Falls Welcomes Drive-thru Starbucks
Wendell Falls Welcomes Drive-thru Starbucks 
  – Construction Starting in 2022, Adding More Options to Expanding Neighborhood–
WENDELL, N.C. – December 10 2021 – Wendell Falls, one of the largest master-planned communities in the Triangle, is bringing Starbucks coffee to the community. Starbucks will provide convenience to Wendell Falls with its drive-thru option.
"Starbucks will be a welcomed addition for the residents of Wendell Falls. They will have the option to work remotely, sit and relax, catch up with friends, either inside or outside on the patio, or simply use the drive-thru," said Tanya Matzen, vice president, operations, Brookfield Properties. "Wendell Falls residents will be able to enjoy Starbucks' efficiency without leaving the neighborhood."
The space will be 2,225 square feet, offering indoor seating, outdoor patio space and two drive-thru lanes. Starbucks is moving towards more drive-thru locations across the U.S. as take-out orders have been on the rise. The two drive-thru lanes will provide a great experience for those who want a convenient way to pick up their beverage on the go, as well as a quieter environment for in-store dining.  
"We are excited to bring this multi-tenant space and Starbucks to the Wendell Falls community," said Harrison Peebles. "This space will provide the residents with several new food options as the community continues to grow. We are thrilled to share this opportunity with Wendell Falls."
Starbucks will be located at 2240 Wendell Falls Parkway, Wendell, North Carolina in Wendell Falls. It will occupy one of three bays in a multi-tenant building. Construction on the building is slated to begin in February 2022 with spaces opening in the first quarter of 2023.
NEWLAND/NASH PORTFOLIO
Wendell Falls by Newland is owned in a joint venture partnership between North America Sekisui House, LLC (NASH) and Brookfield Residential, and is proudly managed by Brookfield Properties. These partners share a deep commitment to sustainable development practices and apply these core values to the vision, planning, and development of their communities. Wendell Falls by Newland is one of more than 20 communities this partnership manages together across the US. For more information, visit Wendell Falls.
Contact Us
Please click below to contact our team and we will be happy to answer any questions you have!
Contact Us
Categories