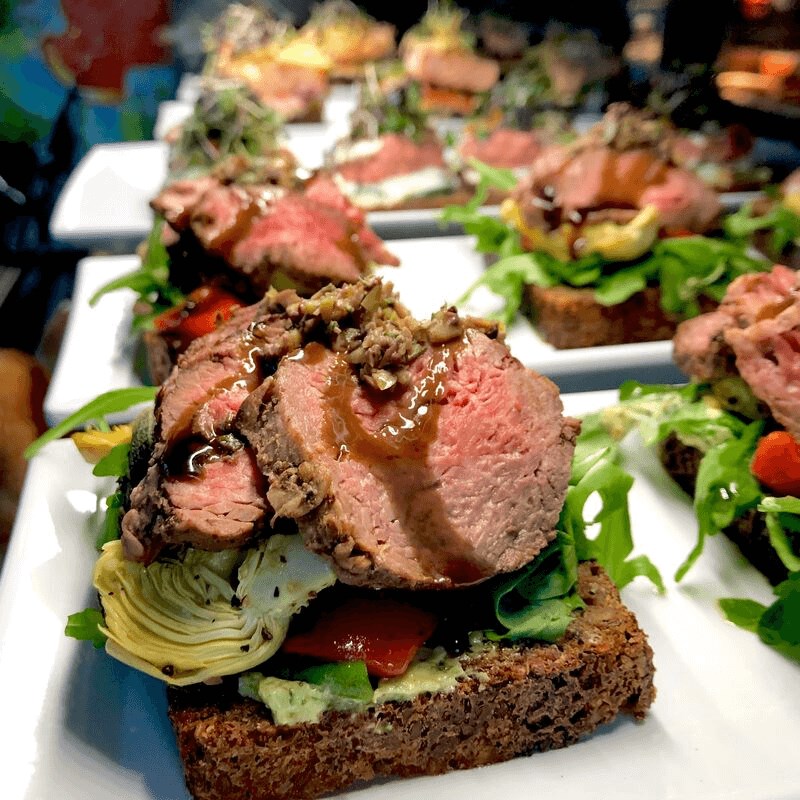 Farmhouse Cafe's Chef Patrick Cowden Featured in My Recipes
MyRecipes is a website that collects recipes and how tos from across the nation.  Read Chef Cowden's feature below in one of it's most recent articles, "How to Turn Odds and Ends Into an Immaculate Meal, According to Chefs".
"Chef Patrick Cowden recently opened    Farmhouse Cafe  in Wendell, North Carolina, featuring a glass casing of smørrebrød. "If you're familiar with a tartine, the smørrebrød is a Danish take on this concept," says Cowden—and quite frankly, a perfect way to do toast. It goes like this: Pick a thick Danish-style rye bread, a spreadable fat (like butter or mayonnaise that acts as a food glue and laminate, keeping the bread from becoming soggy) and pile various protein and/or vegetables atop. "Smorrebrods can be as simply as ham, Swiss and arugula, but typically, since it is Scandinavian, you might also see a lot of smoked fish," he says. Really, anything goes. Cowden recommends playing around with flavor profiles, as he does with his   Boulted Bread  grits loaf bread topped with pickled okra remoulade, andouille sausage hash, tender collards slaw, lemon poached Carteret County Shrimp, and a drizzle of red eye gravy syrup. "Basically a riff on shrimp and grits," he notes, of his favorite meal."
Contact Us
Please click below to contact our team and we will be happy to answer any questions you have!
Contact Us
Categories