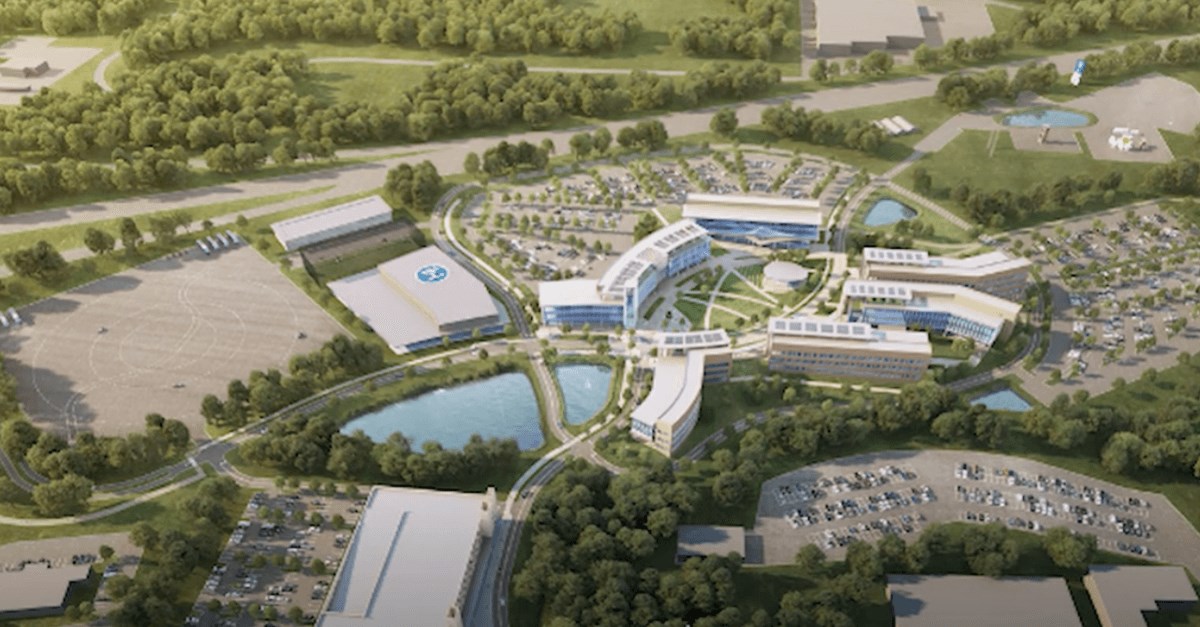 Wake Tech Unveils Major Site in Wendell
When we say that schools rule, we mean it. In addition to Wendell Falls' award-winning academic options, Wake Tech – the state's largest community college – has unveiled its plans to launch a new campus in Wendell.
Wake Tech's 106-acre plot of land has been dubbed "Tech 4.0." According to the Triangle Business Journal. It will support studies in "mechatronics, microelectronics and automation.  It will also support the college's new Tower Technician apprenticeship program focused on the repair and maintenance of 5G cell towers. The facility will also be home to Wake Tech's biopharmaceutical technology program and non-degree Biowork training programs."
The master plan for the land is broken into a multi-phase system. Phase 1 calls for a facility supporting smart manufacturing and will also include a public-safety focused building with an adjacent public safety driving track and a Simunition Center focused on first responder training. The facility will be home to the college's new Emergency Management Technician (EMT) program as well as training programs related to unmanned aircraft systems.
Dr. Scott Ralls, the President of Wake Tech said it will move quickly, so within five years if everything moves according to plan, they should have Phase 1 completed.
Phase 2 of the plan includes a STEM Building, a Workforce Continuing Education Center and an Innovation Center that could support a MakerSpace. The College says "down the road" Phase 3 is "envisioned to include a Business and Information Technology Building, a second general education building, and a strategic area for public private partnership for housing and a parking deck with retail space."
Wake Tech has already made partnerships with leading universities, such as NC State, ECU and Elizabeth City State University, to develop the community college's program.
"The thing I'm really excited about is our educational partnership collaboration" said Dr. Scott Ralls. "They have unique programs that students who are in these kind of technical programs can transfer to. We've been working to create a targeted opportunity both from an economic development scenario but also educational pathways."
The new location will be near East Wake High School and Knightdale High School and the college says it expects to open up "convenient dual enrollment opportunities" related to the new facilities and programs.
The learning doesn't stop there! Wendell offers a lot of high-quality educational institutions so you can find the fit that is perfect for your child.
---
Wendell Falls is located just 15 miles from downtown Raleigh, North Carolina, one of the fastest-growing metro areas in the U.S. Explore artfully crafted new homes and townhomes from the $220,000s – $600,000s+.
Contact Us
Please click below to contact our team and we will be happy to answer any questions you have!
Contact Us
Categories