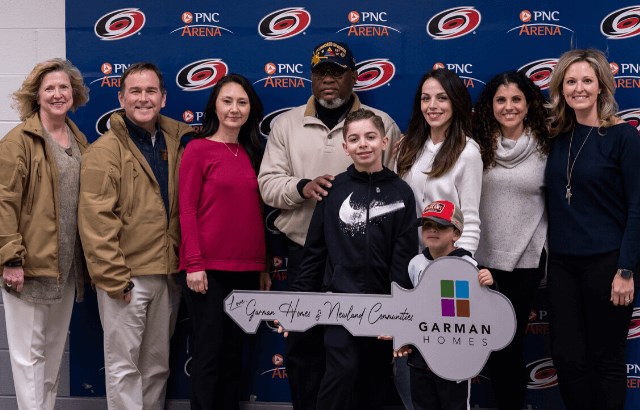 'Tremendous relief': Family of fallen soldier to receive home in Wendell
We are thrilled and honored to be a part of Operation: Coming Home's Hero Home project!
Wendell Falls is partnering with Fresh Paint by Garman Homes to build a home for Legna and her two sons, the family of the late Sgt. 1st Class Elis A. Barreto Ortiz, a hero of our United States military. The first in Wendell, this Hero Home is created in partnership with Home Builders Association of Raleigh – Wake County and Operation: Coming Home. Wake Weekly shared the story of Legna and the journey to finding her new home here in Wendell Falls.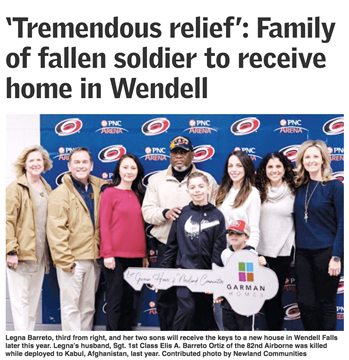 Check out the original article in Wake Weekly!
Contact Us
Please click below to contact our team and we will be happy to answer any questions you have!
Contact Us
Categories