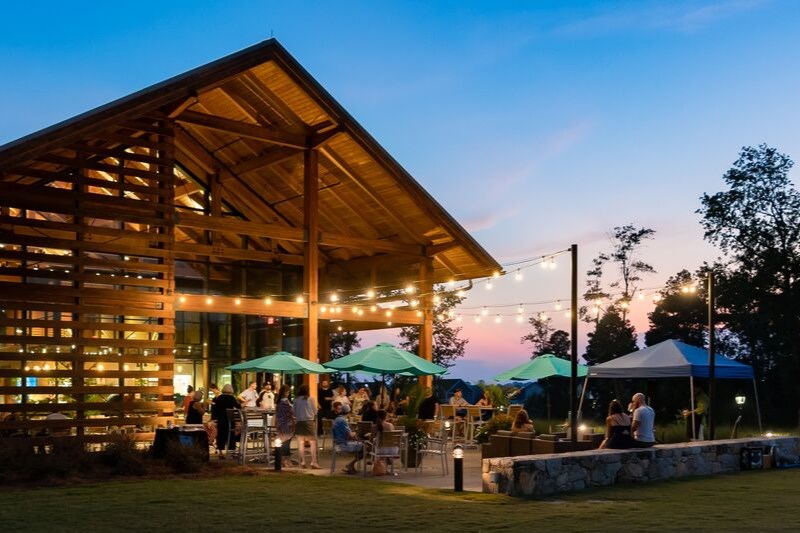 Triangle Business Journal Features New Farmhouse Cafe
The Farmhouse Cafe was featured in an article in the Triangle Business Journal on the day of its grand opening. The article, under the journal's 'Food & Lifestyle' section, highlighted the cafe's co-owners, concept and menu offerings. 
"The day has finally arrived. The day that Farmhouse Café, located in the Wendell Falls community, opens its doors to the public. The brainchild of Daniel Whittaker and Patrick Cowden, the co-owners of downtown Raleigh's Pharmacy Café, begins serving mixed dishes, salads and sandwiches on Monday, Sept. 16."
"Right at the entrance to the Wendell Farms community, the cafe will be open in the mornings for breakfast and coffee, and open late for dinner and drinks. With a juxtaposition of locally-sourced and seasonal ingredients, Chef Cowden will debut a Danish delicacy known as Smorrebrods. The dish derives from the Netherlands and is an open face sandwich, usually on dense bread such as Rye, with a schmear of butter and topped with seasonal ingredients and a fresh protein."
To read the full article, click here.
Source: https://www.bizjournals.com/triangle/news/2019/09/16/doors-open-at-new-wendell-falls-cafe-serving.html
Contact Us
Please click below to contact our team and we will be happy to answer any questions you have!
Contact Us
Categories