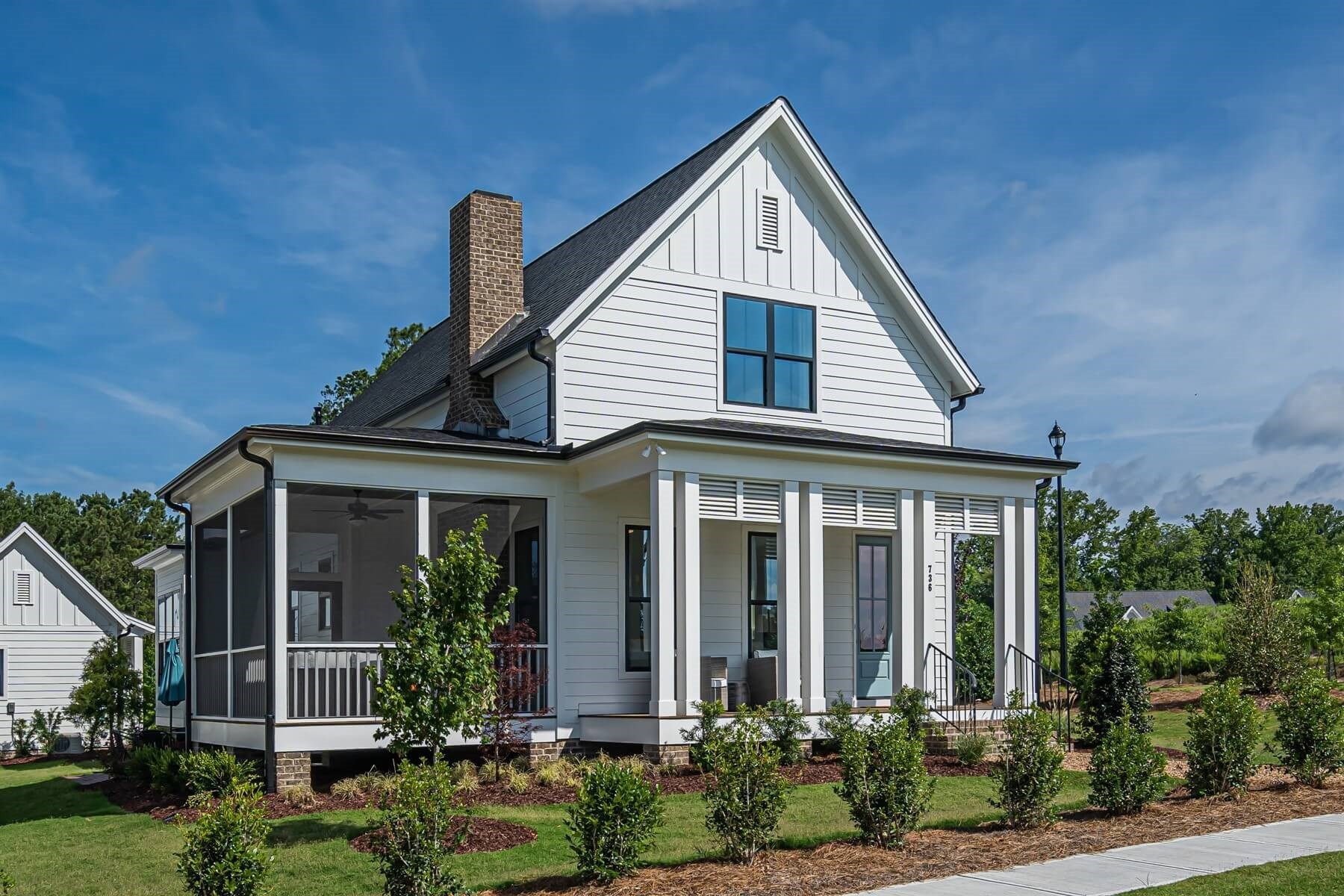 Why Buy a New Construction Home?
Wendell Falls was recently featured in New Homes & Ideas' article:  "Why Buy New: The Benefits of New Construction Homes". Below are excerpts from the original article:
THE LURE OF THE COMMUNITY
Nothing draws in the homebuyer shopping for a new home like the attraction of a community offering neighborhood amenities. "It's almost like they are looking for their own small town to live in", stated April Stephens of The April Stephens Team Re/Max One Realty. "They appreciate the community playgrounds, pools and family activities that give their families a sense of belonging. These characteristics are as important as the structure of the house."
Mike Scisciani, Vice President of Operations-Raleigh Newland, agrees wholeheartedly. "Our 1,115 acre new home community at Wendell Falls, for example, offers resort-style amenities, like a café at its Farmhouse Information Center, a pool, miles of hiking and biking trails, creative parks, even a solar-powered selfie bench. On-site dining, shopping, retail and office space is coming just around the corner – which means you could walk to work, if you choose! Instead of having to search for new restaurants, a daycare or a good hiking trail, you can buy a new home where everything is in one place. With a newly built home in a master-planned community, there are ready-made opportunities to meet likeminded friends, build relationships."
ENERGY SAVING FEATURES
The importance of energy efficiency in today's home can't be overemphasized. Appliances, heating/cooling systems, water heaters, lighting systems are all now built with energy savings as a significant characteristic. Improved air filtration in new homes improves indoor air quality, a critical health issue for those with asthma or allergies.
New home buyers are even showing interest in solar power.  Scisciani noted the response his builders have made to this importance. "While we found that smart home technology is often an expected element in new homes, Wendell Falls offers something a bit more rare in the market — solar and net-zero options. By building new, we have made it easy at Wendell Falls to plan to be a net-zero home or include solar panels/energy in your home from the very beginning. We have adjusted Home Owner Association regulations and have made it possible to roll the solar panel addition into your mortgage. We have fifteen homes with solar power and eight net-zero homes already in Wendell Falls!"
To read the full article, click here.
Contact Us
Please click below to contact our team and we will be happy to answer any questions you have!
Contact Us
Categories