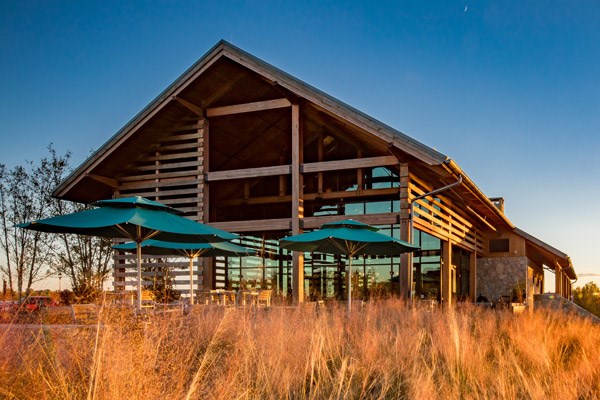 Wendell Falls Launches Largest Multi-Family Structure in Wendell
Cherith Andes, 919-437-4043
c@clairemontcommunications.com
Wendell Falls Launches Largest Multi-Family Structure in Wendell
 -- Apartments, Commercial Section Invite New Market Segment to East Wake County --
WENDELL, N.C. – November 15, 2018 – Wendell Falls, the largest eco-Select master-planned community in the Triangle, unveiled plans for the biggest multi-family offering in Wendell. Developed by Davis Development and brokered by HFF, the apartment community will offer approximately 288 high-end units designed to accommodate new expansion in east Wake County.
"Until now, the area has only offered single-family homes, townhomes and small pockets of older multi-family units," said Hunter Matthews, marketing director, Newland Communities. "The apartment community at Wendell Falls opens up housing options for an entirely new segment of residents, paving the way for accelerated population and business growth in eastern Wake County."
The apartment community marks the first structure in Treelight Square, a mixed-use district in Wendell Falls slated for dining, shopping and retail along with multi-family residential options. Approved through a Planned Unit Development (PUD) specially designed for Wendell Falls, the apartments will contain a planned four stories with approximately 288 units of one-, two- and three-bedroom options. The plan currently includes top of the line amenities and finishes commensurate with newly constructed multi-family throughout the Raleigh-Durham region. The community is slated to include interior trash chutes and elevators as well as garages accessible by an interior corridor and elevator, providing residents on the top floors direct access to the convenience of the garage.
"Newland Communities and the Wendell Falls development specifically have been wonderful community partners for the Town of Wendell," said Virginia Gray, mayor, Wendell. "I am very excited about the multi-family housing options they are bringing and am confident the apartments will be an attractive option for renters here. We are all growing together to make Wendell a wonderful place to live and raise a family, and I look forward to our continued partnership." 
The apartment announcement follows closely on the heels of the grand opening of Cruizers on October 27, 2018, the first of many commercial structures in Wendell Falls. For more information, contact Hunter Matthews at 919-374-2098.
About Wendell Falls
Wendell Falls, a new-home community in Wendell, North Carolina, combines small town community with big city urbanity. Different by design, Wendell Falls offers the walkability and cultural hotspots of downtown living with its 2 million square feet of current and planned shopping, dining and entertainment. The community beckons families to celebrate play and fresh air across 237 acres of parks and open space, 10 miles of trails and pathways, an outdoor pool and pier and future access to North Carolina's Mountain-to-Sea Trail. Brimming with events, Wendell Falls celebrates inclusivity, creativity and a broad, hopeful perspective. The Wendell Falls information center is located at 320 Vintage Point Lane, Wendell, NC 27591.
About HFF
HFF and its affiliates operate out of 26 offices and are a leading provider of commercial real estate and capital markets services to the global commercial real estate industry.  HFF, together with its affiliates, offers clients a fully integrated capital markets platform, including debt placement, investment advisory, equity placement, funds marketing, M&A and corporate advisory, loan sales and loan servicing.  HFF, HFF Real Estate Limited, HFF Securities L.P. and HFF Securities Limited are owned by HFF, Inc. (NYSE: HF).  For more information, please visit hfflp.com or follow HFF on Twitter @HFF.
Contact Us
Please click below to contact our team and we will be happy to answer any questions you have!
Contact Us
Categories