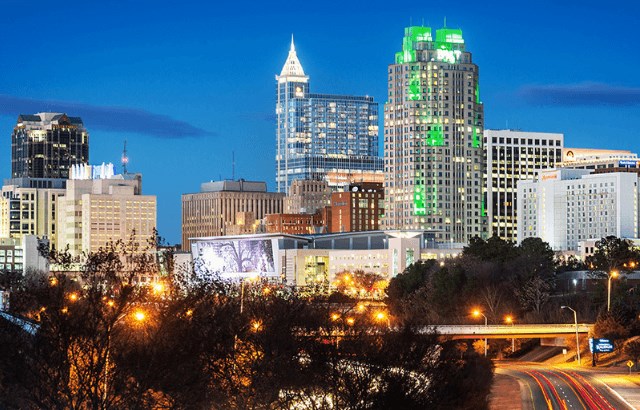 10 Best Big Cities to Live in Right Now
By 

SHAINA MISHKIN

 and 

ALLANA AKHTAR
#2 - Raleigh, North Carolina
Part of North Carolina's tri-city university hub, called the Triangle, along with Durham and Chapel Hill, Raleigh is home to a relatively young, diverse, and educated population.
Like Austin, Raleigh is a hotspot for employment seekers: Moody's Analytics projects the area's jobs will grow 9.6% by 2022. Forbes this year ranked Raleigh among the top 10 cities for jobs, owing in part to its 17.25% job growth over the past five years. And people are listening: There's been a 13% increase in population since 2010, according to MONEY's Best Places to Live database.
Your wallet will feel the benefits too: With an average sales tax of about 7.25% and average property taxes at $2,632, the city's cost of living is relatively low compared with our other big cities.
As the historically significant birthplace of Andrew Johnson, Raleigh is host to dozens of museums, earning it the nickname Smithsonian of the South. The North Carolina Museum of History reaches back 14,000 years into the state's past, and at the massive North Carolina Museum of Natural Sciences, general admission is free.
There's a strong sense of community as well. Every fall, the North Carolina State Fair draws 1 million visitors to Raleigh for a 10-day festival featuring rides, music, games, and crafts from local artists. Tickets cost about $10 for adults and $5 for children.
Full Article HERE
Contact Us
Please click below to contact our team and we will be happy to answer any questions you have!
Contact Us
Categories