Beyond The Books : Austin's Story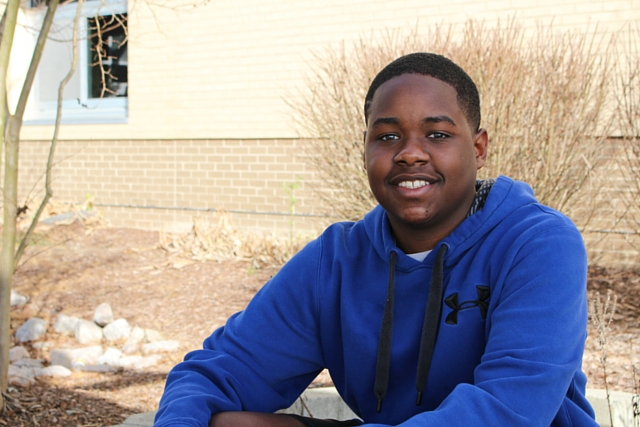 Cherith Mangum




Clairemont Communications




 




 




Wendell Middle School




 Austin, 8th Grade




 




Perhaps it was the glaring sunshine or the cacophony of the voices bouncing down the hall. But when Austin trod through the front doors of Wendell Middle, shock hit him. As a new student joining mid-year, Austin felt alone amidst hallways teaming with best friends, and he quietly shrank into the shadows.




…where he would have stayed, he said, if it hadn't have been for the a group of teachers and students who took him under their wings.




 




"They reached out to me on my level and helped pull me out of my shell," he said.




 




Little by little, the persistence "hellos" and "good mornings" from other students transformed into friendly conversations and eventually into deep friendships.  Encouraged by classmates and teachers, Austin joined classroom discussions that explored challenging issues. He felt empowered to study harder and boost his grades. His mind became engaged and his heart invested in learning.




 




Not long after, Austin made a discovery.




 




"When I saw people helping me, I realized I could help them," he said. "Wendell Middle helped me face issues, reason through ideas and envision my role as a therapist one day."




 




Energized by an atmosphere of exploration and expression, Austin learned to weigh different points of view and think critically through solutions. His ensuing strong grades earned him a spot in the Junior National Honors Society, and Austin even mustered the courage to try out for band and track. He's ready and eager to launch his successful high school career next year.




 




"Wendell Middle is the gateway to so many things for students," said Austin. "It was because of this atmosphere that I now know my purpose."




 




 




Wendell schools are committed to developing well-rounded students by unlocking their potential with innovative programs beyond the standard curriculum.  In this blog series, we'll share some of the exciting transformations, intriguing journeys and heart-warming successes celebrated by students and teachers across eastern Wake County.
Recent Posts
---
Tags
---
Archive